New Youth Services Coordinator at BHM Regional Library
Allison Mitchell, a graduate of the University of South Carolina, was hired as the Youth Services Coordinator of BHM Regional Library. Allison is excited about taking on the new role and is formulating plans for exciting youth programs and collection development. Allison currently lives in Washington, NC.
BHM Regional Library Newsletter
BHM Regional Library system is now part of the NC Cardinal consortium. We all share resources, books and the catalog. Ask at the service desk for more information.
BHM Regional Library and other libraries in the state have joined together with NC LIVE in a project called Homegrown eBooks. At least ten NC publishers are part of this launch project. Many eBooks written by NC authors are available. The books will have MARC records and be part of our catalog. For best results, users will need the latest version of Google Chrome or Safari. Chrome and Safari are available as free downloads. Users of other browsers are able to access the collection but may experience technical issues.

Access via the BiblioBoard Library App
The BiblioBoard Library app is available for iPad®, Kindle Fire HD®, Nexus tablets® and Galaxy Tab® (4.0+) mobile devices.
Step 1: Visit the BiblioBoard website using the NC LIVE link above.
Step 2: Click on the yellow "tablet" link in the upper-right corner.
Step 3: Create your own user account.
Step 4: Download the appropriate app and login using the account information created in step 3.


The library now has free access to ABC Mouse! Come to your local library to enjoy this great resource for children to use. The award-winning ABCmouse.com curriculum is designed to help young children (ages 2–7+) build a strong foundation for academic success. ABCmouse.com is 100% educational, with more than 4,000 learning activities across all major subject areas-reading, math, science, social studies, art, and music. Best of all, kids love it. And it's free to use in this library! From Age of Learning, Inc.
This slide show represents some pictures of the BHM Regional Library branches, the Weyerhaeuser job resource displays, children's story times, and craft programs. If you see staff taking pictures, smile and say "cheese." There is a picture of me accepting a check for $10,000 from Southern Bank Foundation for the new Bath Library. Thanks for watching. Susan Benning, Director
Click on the link below.

Then click on a book to open it.

If your device has sound you can also hear the book by clicking on Narration.

Narration is available in several languages besides English.


Tip: You must click the play button and the sound symbol for each page.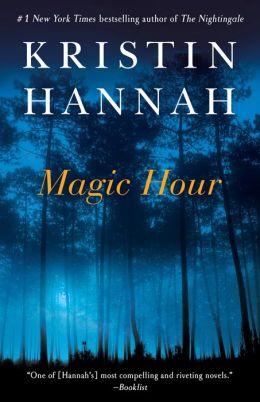 Magic Hour by Kristin Hannah
When a little wild girl emerges from the woods and quickly climbs a tree in Sealth Park, Washington. Chief of Police, Ellen Barton, was immediately notified. Knowing that a child psychiatrist was needed, Ellen called her sister Julia Cates for help. Although she is living a troubled life, and knows this case could end her career Julia decides to risk it all to find the answers about this abused child they called Alice.
Review by Jean Bennett
Have a question? Ask NCknows 24/7 except midnight Saturdays to 8:00 am Sundays.
SMART PHONE WEBSITE ACCESS
For quicky easy access, snap a photo of this Q R Code with your Smart Phone and your app will open to our library webpage in mobile format. Other Q R codes will direct you special program information or Branch homepages.
Headquarters and Bath Community Library are accepting book donations of books published after 2012. We can provide a receipt for income tax purposes. We cannot use and do not accept sets of encyclopedias or text books.